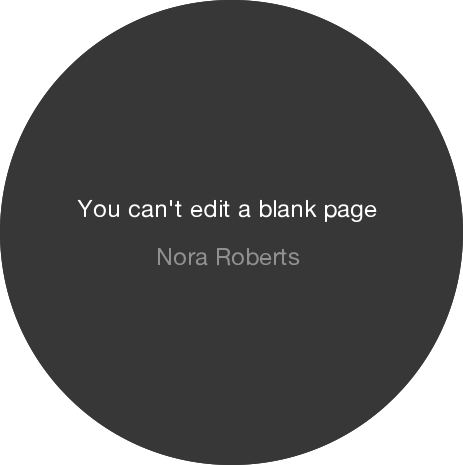 The entire world is in the midst of a period of uncertainty that most of us have never experienced. The feelings that this time evokes – the fear, anxiety and loss – are new to many of us. If you are a writer, using these new feelings to add depth to your characters may provide a healthy and welcome outlet.
It can also reduce the guilt of the blank page. The wise words above from Nora Roberts often spur me on to write that first terrible draft. But right now it can be hard to focus on daily life, let alone write. I am told by the experts that this is because of trauma.
So how do we get past the mental blocks? How do we face the blank page? My suggestion is: don't. Instead, use these new feelings and apply them to work that is sitting unedited. Pull out a previous draft of any work in progress. Use the feelings you have to add the depth your character needs. If it improves your writing, great. If nothing else, it is a creative outlet. For now, that's enough.